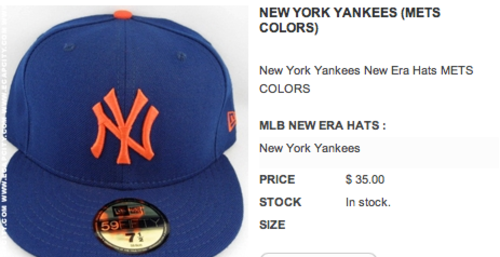 Worst thing ever.
I have found the worst thing ever.
Who would buy such a thing? Who would wear it? I am willing to bet my signed Dan Pasqua bat that there is not a person on this earth who declares an allegiance to both teams. And if there is, that person is a jerk because that's not how rivalries work. That's not how life works. Do you think you would ever see a Crip wearing red? A Waffle House employee wearing an IHOP t-shirt?
I want the name, address and phone number of every person who spent $35.00 on this cap so I can personally berate them.
Baseball