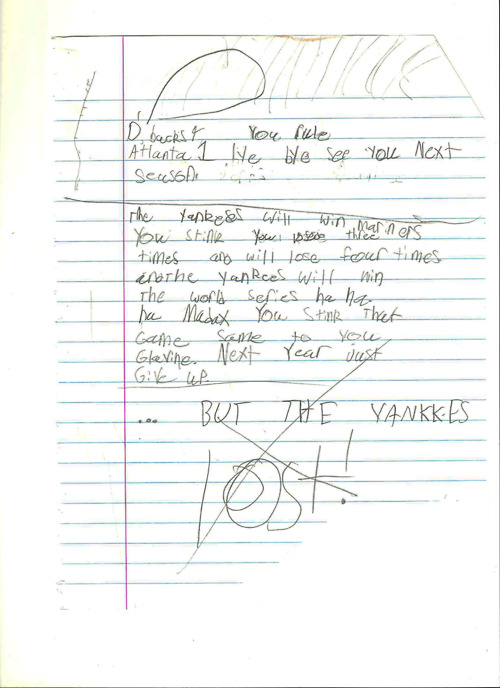 Start Them Young
We cleaned out the garage today and I found my son's school journal from 2001-02 when he was eight years old. Almost every journal entry is devoted to sports.
This one is just evidence that us Yankee fans learn how to be assholes at an early age. 
The Yankees will win Mariners you stink you lose three times and will lose four times and the yankees will the win world series ha ha ha madux you stunk that game same to you Glavine. Next year just give up.

BUT THE YANKEES lost!
At least he went back and added the part about the Yankees losing. 
Baseball