'I Mean This in a Good Way, but He's a Freak.'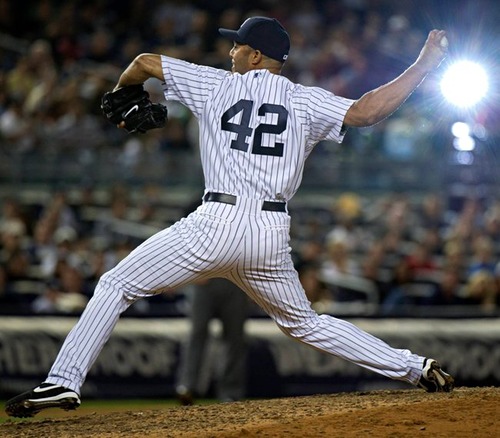 Mariano Rivera is on the cusp of his 600th career save:
Heading into Saturday's game, his career E.R.A., over 1,205 innings and 17 years, was 2.23, which sounds like something out of the dead-ball era.
His ERA this season, at age 41? 2.13.
Photo: Ray Stubblebine/Reuters
Baseball