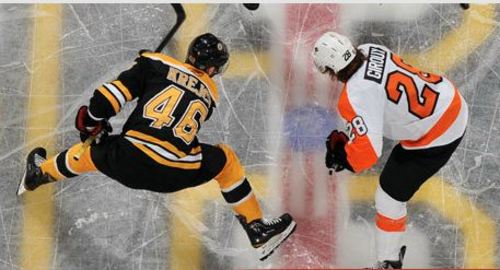 Welcome to Hockey Season
It's opening night in the National Hockey League but I'll be honest, all I can focus on right now sports wise is tonight's Yankees/Tigers game.
However, as one of only two hockey fans here at American McCarver, I feel it is my duty to welcome the 2011-2012 hockey season.
While a lot of people are predicting it's going to be the year of the Penguins and Sharks, I'm going to go against the grain and call it right now: The New York Islanders will win the Stanley Cup.
Hah. Just kidding. Or wishful thinking. Or reminiscing.
Capitals/Canucks final. That's the only prediction I'll make at the moment except to say that my Islanders will be a better team than they were last year. And that's why I have dubbed this season A New Hope. You know, a long time ago in a galaxy far away there lived a team that won four Stanley Cups in a row. This is the year they start restoring freedom to the galaxy. Or winning games.
That's the beauty of a brand new season. There's fresh hope, a feeling of starting over, leaving behind the tears, nightmares and empty seats of the season before. Sure, the Islanders are the lame duck president of hockey teams, just biding time until the inevitable moment where the powers that be in Nassau County make a stupid decision and send the Islanders packing to Quebec or Kansas City or Brooklyn. That doesn't mean we stop hoping or stop cheering. This is a young, exciting team and even though each game I attend will come with the heartache of knowing that the dingy, dark Nassau Coliseum may never be rebuilt, I'm not going to let that stop me from enjoying the moments we have left with the team.
For those of you who don't follow hockey, I urge you to give it a try this season. It's a beautiful game of grace, speed and power. Here's a quick primer for you. Go ahead. Read it. Turn on a game. Enjoy the action. If anything, it may fill that hole in your heart where the NBA season used to be.
Happy Hockey Season, everyone.
And go Yankees.
Hockey