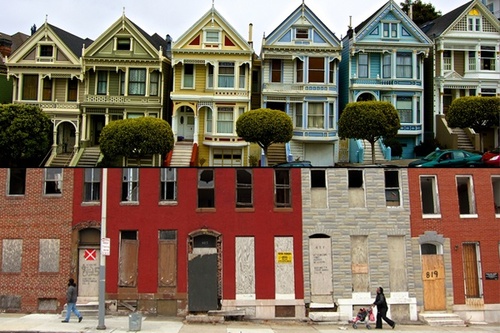 The Loyalty of the Disinterested
In order to fill the time between baseball seasons, people do all sorts of crazy stuff.
They play basketball, despite the danger that LeBron James might win something. They box while wearing skates and call it a sport. They even crash giant men into each other, to the point of traumatic brain injury and suicide. Ha ha! Fun!
This weekend is the Super Bowl and the fuck the NFL and their lawyers. Super Bowl, Super Bowl, Super Bowl!
Following the First Rule of Fandom, I don't have football team. I could claim the Rams (because they used to be in Los Angeles) or I could claim the Raiders (because they used to be in Los Angeles) or I could claim the Chargers (because they will eventually be in Los Angeles) but I'd much rather maintain the blissful indifference that descends during the season. When you don't care, you can flip on the TV on a Sunday and enjoy the slow-motion destruction of any human lives, rather than just the lives owned by whichever billionaire or conglomerate your local city council has decided to kowtow to. Also, when the dancing robots get too much, you can walk away.
But football is a contest and picking sides is what competition is about. So who does a disinterested party root for this weekend?
Both teams are populated with terrible human beings, so that doesn't help. (I'm tempted to give the edge to the Ravens, because at least Ray Lewis knew what he was doing when he denied it later.) The normally reliable heuristic of rooting against a Harbaugh doesn't work. Colin Kaepernick is the obvious hero from every football movie ever, but nobody should have to cheer for someone with a chin beard. Seriously, Colin, stop taking grooming tips from Brian Wilson.
So let's look beyond the teams themselves. What about the cities they represent?
As an upper-middle class white man, I of course feel that I know Baltimore's soul because I've seen every season of "The Wire." I also know the soul of San Francisco because I've seen a couple of episodes of "Too Close for Comfort."
I've never been to Baltimore, but San Francisco fills its main purpose as a weekend getaway for people from Los Angeles well enough. I mean, it's no San Diego, but it does the job OK.
New York is the country's capital of self-satisfaction — go ahead, ask a New Yorker about New York; don't have anything planned for the afternoon — but San Francisco is a powerful up-and-comer. Its baseline smug is already at borderline-fatal levels, but when you start adding sports titles to the mix, things go bad very, very quickly. This is a city that nicknamed itself "The City" — The City — as opposed to, say, "The Human Defecation Capital of America" or "MUNI: Don't Have Anything Planned for The Afternoon" or "Frisco."
Just as all the charm went out of Boston when the Red Sox became just another team, San Francisco abandoned whatever sympathy lovable losers deserve when the Giants stumbled into two World Series championships. Watching bearded hobos and longhairs — and that's just the pitching staff — roll through the streets on a friggin' trolly? Ugh.
Now imagine how insufferable San Francisco is going to be if they add a Super Bowl to that stew. A city that is already dangerously self-satisfied becoming both the MLB champs and the NFL champs in the same year?
Go Ravens.
Football