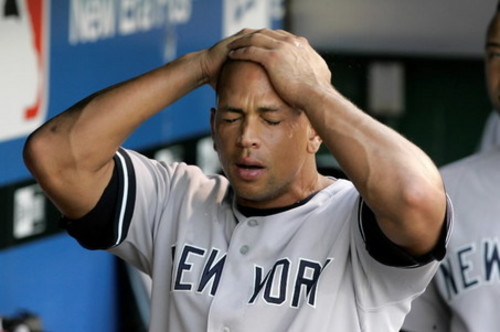 He's a Tragic Hero, Without the "Hero" or "Tragic" Parts [Link]
This is a terrific story, and it almost makes you feel sorry for A-Rod. He was a humble, joyful kid — blessed with gifts both aesthetic and athletic — and the world rewarded him with a life of almost unimaginable plenty. How could he not become a spoiled, divisive asshole?
On second thought, fuck that guy.
Baseball